Spiritual direction explores a deeper relationship with the spiritual aspect of being human. Simply put, spiritual direction is helping people tell their sacred stories everyday.
Spiritual direction is a resource available on our spiritual journey as we deepen our relationship with God. It is an ongoing relationship, sometimes referred to as spiritual guidance or spiritual friendship, in which we meet with another person on a regular basis to become more attuned to God's presence and respond more fully to that Presence in all of life. A spiritual director helps us to name and give voice to our experience of God in our lives.
The primary focus of spiritual direction is always our relationship with God.
Spiritual direction is a trained ministry, most commonly requiring three years in a certified training program. Some spiritual directors are also ordained, but that is not a requirement. Further, as a means of accountability and growth, spiritual directors avail themselves of supervision groups or one to one supervision support for the ministry. Fees and frequency of meeting times, are discussed with the director during the initial meeting.
A Resource on Our Spiritual Journey
We learn about discernment in spiritual direction. We learn how to make prayerful decisions about our vocations, relationships, turning points and the big movements in our lives. Many of us come to spiritual direction while in transition. We have an increased ability to live with uncertainty and ambiguity. We have a greater ease in decision-making. Listening to God's guidance is the essence of spiritual direction.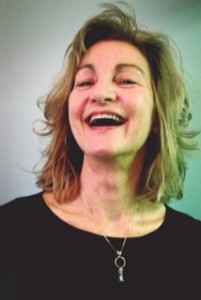 We grow in a more consistent and satisfying prayer life. We learn the forms of prayer that best suit us and connect us with God. We work with our spiritual director in creating and setting aside special times with God. Our spiritual director may help us to develop and sustain a "rule of life".
We learn what gives us a greater sense of meaning and purpose in our lives. We start to discover our spiritual gifts, our God-given talents and joys. Self knowledge is an essential aspect of every stage of spiritual growth. We then learn how to respond to God's leading through the movement in our hearts. Spiritual direction is a journey of deep healing. More and more we live in a joyous freedom to actually be who God created!
Below, you'll find a directory of spiritual directors available in New Jersey and Pennsylvania. It is our prayer and hope that you find this resource helpful in deepening your ongoing relationship with God.
Please feel free to contact me with any questions you may have. I can be reached at kdroste@dioceseofnj.org
Karla Droste, Spiritual Director
Testimonials
This process gives me a chance to be quiet and listen to God's voice in my life.  It is an intentional exercise in quiet listening.  Through Spiritual Direction I have been able to take the time necessary to make good decisions in my ministry.
Rev. Maria Sanzo, mariabsanzo@comcast.net
I see a spiritual director because she helps me discern whether I am really listening to God and on track.  This is a challenging time for the church and as a campus chaplain I am constantly searching for ways to open students to God's presence in their lives, regardless of how and whether they call the spirit God or truth or love.  Because my ministry is so adaptive I am diligent in constantly questioning whether I am doing God's will or not.  My spiritual director grounds me; she is a sounding board and a prayer partner in a changing world.
Rev. Lisa Caton, lisaecaton@gmail.com
Spiritual direction has the potential to help one articulate the, often amorphous and baffling, ways God's action manifests.  This process of articulation can be very helpful – salutary – in times of great joy or great sorrow, and even during the most ordinary times in our days.
Rev. Edwin Chinery, edwinchinery@yahoo.com
There is no concept of life as a journey or pilgrimage.  No life process and history to be reflected upon, or repented of. So introducing Spiritual Direction is a big deal!
Rev. Allan King, aking0002@mac.com
I am noticing in the retreats, people are certainly seeking friendship on the spiritual journey. . . .Retreats and opportunities for Contemplative Prayer have enhanced the ministry as so many people are seeking silence, solace, and a sense of peace – a time to be away from the noise and stress of daily life. . .  it seems clear that people want to learn more about how to be in silence and to be available to God.
Kimberly Borin, storiesofourown@me.com

I found it helpful to help keep me on track with my own spiritual life as I entered into discernment and navigated the waters of transition from discernment to seminary and seminary into ministry.  I think that it also helped me to form a language of discernment that I am able to use now when I am in conversation with my congregation about where God is in their live and in the lives of others.
Lisa Hoffman, lisaannhoffman@aol.com


I wanted to be on the path God wanted for me, and needed course correction.  Someone to share my spiritual struggles. It helps me keep on track and focus on what is God's will.
Terry Highland, Interim Rector, redeemcec@aol.com
Without direction, it would be easy to live in a world of spiritual excuses for doing nothing but what pleases me.  Those God has placed on the path I am following are bold enough to help me stay focused and on my knees.
Deacon Carl Dunn, carl@carldunn.com

The advice of a mentor in ministry was that an effective spiritual leader needed to have three things: a therapist (check), a gym membership (check), and a spiritual director (check).  I believe the balance of these three things have brought balance to my ministry.Spiritual direction has provided a touchstone for struggles that I have experienced in my first few months in a church.  My director consistently asks me to consider "Where is God in this?"  This has been an excellent perspective to maintain, especially in encountering interpersonal struggles.
Rev. Kristen Foley, revkfoley@gmail.com
I began spiritual direction twenty five years ago with a priest from the Diocese of Pennsylvania, when I realized I needed retreat time between my annual retreats.  What I got out of spiritual direction is the chance to stop, give thanks, and lift up the challenges and concerns of my life, personal and spiritual to God and a caring human being.  Without it, I miss what God is calling me to be and do.
Bruce Montgomery, bmont1310@aol.com
I have been drawn to spiritual direction since I was first introduced to this ministry in seminary in the md-1980s.  I find it a marvelous way to connect prayer, life and reflection.  I don't know where I would be spiritually without it! Spiritual Direction has deepened my ministry in a number of ways–but I think, above all, it teaches me to listen deeply and it teaches me about the art of being totally available–to God and to others–and to self. I also greatly appreciated contemplative spiritual direction and silent prayer.
Rev. Hugh Brown,  hughandelly@aol.com