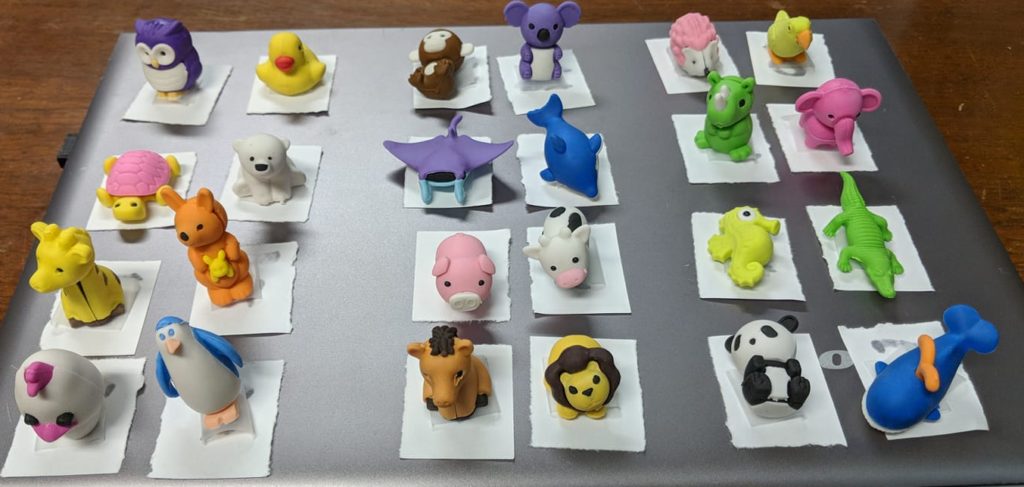 ---
A LETTER FROM BISHOP STOKES:
Dear People of the Diocese of New Jersey,
The 79th General Convention is adjourned.  The Diocese of Texas and the people of Austin were gracious hosts to the thousands of Episcopalians who participated as bishops, clergy and lay deputies, alternates, delegates to the Episcopal Church Women Triennial, youth and young adult representatives, merchants and vendors, General Convention staff, representatives of Episcopal Church organizations such as the Union of Black Episcopalians, and volunteers.  The 10 days of General Conventions are a major production. It was carried out beautifully. I am grateful to all those who did incredible work.
I felt that this General Convention was powerful and often represented what is best about the Episcopal Church. Unlike General Conventions I have attended in the past, there was little rancor in Austin. Many came to Austin concerned that there would be major rifts over Prayer Book revision, over marriage, over paying a stipend to the President of the House of Deputies. None of this occurred. Instead, there was faithful and rich conversation about these matters and about how to work together for the sake of Christ and his Church.  In true Anglican fashion, people sought a via media – a "middle way." This is something our wider culture could learn from in our time.
There were several noteworthy moments for me in Austin. On the first Wednesday evening of General Convention, the House of Bishops sponsored a "Listening Session" in the worship space. It was a response to the #MeToo movement as well as recognition that the Church has often not been a safe-space or fair workplace for people, and especially women. The listening session was a worship experience wherein the bishops confessed and lamented for the role we have had in sustaining a culture that has allowed sexual abuse and harassment. We heard horrendous accounts of abuse from across the church and, with the people of God gathered, committed to strive to make the church an organization which respects the dignity of every human being. As a result of this experience, I am committed to convening the women clergy of the Diocese sometime in the fall to meet and share with me their experiences in the church and to help assure that the Diocese of New Jersey is a safe, respectful and just place.  Look for more on this soon.
On Sunday morning, Bishops United Against Gun Violence, a network of about 80 bishops to which I belong, hosted a service of public prayer and witness in Brush Park in front of the Convention Center.  April and Phillip Schentrup, parents of 16 year-old Carmen who was killed in the Marjory Douglas Stoneman Douglas High School shooting in Parkland, Florida spoke.  Phillip's address to the gathered crowd was faithful, powerful, poignant and theologically considered.  "Evil and violence happen in this world because we allow it, not because God allows it," he said. "We suffer violence because we collectively allow it. God is waiting for us to choose to make the world he wants."  Amen, I heard my inner voice saying.  My outer voice too.
Watching women of the Church bring forward the United Thank Offering gifts from across the whole of The Episcopal Church was compelling.  The total collection for the triennial was more than $ 3 million. This money goes to vital needs in the United States and around the world.   Seeing the procession, and hearing the amounts collected, prompts me to urge the whole of the Diocese of New Jersey to support UTO, even those congregations that no longer have Episcopal Church Women chapters.  When I served as rector of St. Paul's, Delray Beach, Florida, we held two in-gatherings for UTO each year – one in the fall and one in the spring.  It was good for everyone.
A tremendously powerful moment of the convention occurred when House of Bishops passed Resolution A238 which readmitted the Diocese of Cuba into The Episcopal Church.  This righted a historical wrong created in 1966 when the House of Bishops acted unilaterally to separate Cuba.  The vote to readmit Cuba was unanimous.  Bishop Griselda Delgado del Carpio was present in the gallery.  After the vote, the Presiding Bishop called her forward and seated her in the House of Bishops while all the bishops stood and cheered.  The next day, the House of Deputies concurred with the Bishops and Bishop Griselda and the whole of the Cuba contingent was welcomed into the House of Deputies. The Diocese of New Jersey's Chancellor, Canon Paul Ambos was instrumental in writing Resolution A238.  As I noted to the House of Bishops when, as Chair of the Legislative Committee responsible for action on The Episcopal Church in Cuba, I presented the resolution, Paul carefully threaded a needle that allowed us to act.  It was great work!
Over the next couple of months, the Deputies and Alternates who were present and I will continue to share with the people of the Diocese of New Jersey actions taken at General Convention.  Many are pertinent for our common life.  Representatives of the ECW Triennial will, similarly, share all that happened in their Annual Meeting.  For a General Convention wrap-up from Episcopal News Service, click here.
I pray you are having a blessed summer and finding time for refreshment and rest.
Blessings and peace,


The Right Reverend William H. (Chip) Stokes, D.D.
Bishop of New Jersey
Bishop's Schedule Highlights
Monday-Friday, July 23-27, 2018:
UBE Annual Meeting – Nassau, Bahamas
ANNOUNCING THE NEW CHAPLAIN FOR THE EPISCOPAL CHURCH AT PRINCETON
The Rev. Allen M. Wakabayashi is the new chaplain for the Episcopal Church at Princeton. He brings tremendous enthusiasm, joy, and experience to this role. Click here for more!
JUBILEE SPOTLIGHT: ST. JAMES' CHURCH, BRADLEY BEACH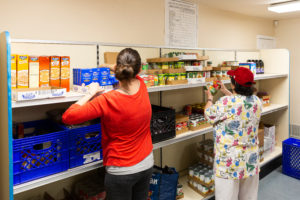 St. James' Episcopal Church in Bradley Beach is a tremendous asset to its community, featuring a thriving feeding ministry that utilizes a unique and powerful database system. Click here for more!
UPCOMING PRAISE AND WORSHIP EVENT WITH MUSICAL PARTICIPATION

On Sunday, July 29, at 5 pm, we will meet at "The Main Street Ministry Garage" in Maple Shade for worship and song, followed by a cook-out and fellowship.  Please contact The Rev. Shawn Armington for directions.  All are welcome.  No familiarity with the music is expected.  Interested musicians may contact The Rev. Shawn Armington (shawnarm@gmail.com) if they wish to play.
https://www.facebook.com/events/990536327791668/
MENTAL HEALTH FIRST AID TRAINING: JULY 24, 26
The Prayer for Young Persons in the Book of Common Prayer (p. 829) begins, "God our Father, you see your children growing up in an unsteady and confusing world . . ." Many youth today cope with depression, anxiety, and addiction issues – even in our congregations. Death by suicide is a growing risk. It does not matter how healthy one's family is or how involved one is at church. The biological component of mental illness means it knows no boundaries. This leaves us as adults who serve with teens feeling confused and powerless. Mental Health Training for Adults assisting Teens give us the information and skills we need to provide "mental CPR" when a problem arises and to know where to turn for help and other resources. We invite you to join us for this training at St. Peter's, Freehold so that we can be better resources and beacons of hope for teens in our congregations and communities
NOMINATIONS FOR OLDER ADULTS' EVENSONG OPEN NOW!
On Saturday, September 29, 2018, at 2 PM in Trinity Cathedral, Trenton, the Diocese of New Jersey will offer its Sixth Evensong honoring the ministry of older adults. The Rev. Dr. Carolyn Bradley, Dcn., the co-chair of the Committee for Ministry with Older Adults, will be our preacher. We invite you, your Wardens and Vestry to nominate one or two members age 65 and older (who have not previously been honored by our Diocese at this service) for outstanding leadership, ministry, service, and faith. Your nominees should be accompanied to the Evensong by clergy and other parish leaders as well as by family and friends.
Please click here for a nomination form. We appreciate your assistance in promoting this festive service and the reception which follows. Kindly send us the names of your nominees and a description of the reasons you have chosen them for special recognition on the nomination form (one for each person selected) no later than August 6, 2018. All those nominated by their parish or a Diocesan organization by the August 6 deadline will be honored.
Your nominees will receive a special invitation from our committee in early September. The Service bulletin will include their names, their parish and the nomination narrative you provide. We ask that all who plan to attend the event register through the Diocese of New Jersey Ministry Institute site.
Please communicate with those you have nominated and encourage them to hold the date. While we hope that all will join us, honorees do not have to be present to receive their award.
Committee for Ministry with Older Adults
808 West State Street, Trenton NJ 08618 (609)394-5281
This annual event is sponsored by The Committee on Ministry with Older Adults. This committee seeks to work in concert with the existing structures of our Diocese to recognize, honor, and utilize the experience, wisdom, gifts, and vitality of older adults while advocating for respect, dignity, and justice for this significant population within our Church. We have a unique treasure in the biblical witness which lifts up those seeking to become mature in wisdom and grace and actually celebrates age! We envision our work to include providing resources for our congregations about aging, training for pastoral care teams in support of families and other caregivers of older adults, advocacy on behalf of seniors in regard to health care, long-term care, and other services, and assistance to our churches in developing intentional intergenerational programs and ministries. Please let us know if you or a member of your congregation would like to join our committee by providing us contact information.
We look forward to raising up the ministry of older adults with you on September 29 and throughout the year!
In Christ,
The Rev. Sharon Sutton and The Rev. Dr. Carolyn Bradley, Dcn. Co-Chairs
UPCOMING SAFE CHURCH TRAININGS
Safe

 

Church

 

Training

 is a requirement for all those who work in the 

churches

 of our Diocese, especially those persons who work with children and youth.
Leaders: The Reverend Carolyn A. Bradley, Deacon, Ph.D., LCSW, LCADC; The Reverend Catherine Esposito, Deacon; The Reverend Carol Ann Pepe, Deacon, LCSW, St. Luke's, Metuchen, New Jersey; Ms. Kasi LeGrand, MSW, LCSW, Piscataway, New Jersey.
In this workshop, both sexual abuse of children and sexual exploitation and harassment of all persons are covered. This 
training
 is required every five years for clergy, wardens, employees, 
church
 personnel, lay Eucharistic visitors, and anyone regularly working with or around children or youth.
The morning session, from 

9am to noon

, deals with the sexual exploitation and harassment of all persons. The afternoon session, from 

12:30pm to 3:30pm

, deals specifically with the sexual abuse of children. Morning and afternoon sessions may be taken on the same day or on separate days, but both sessions must be taken.
Register by the Wednesday prior to the workshop: register online  or email 

mclisham@dioceseofnj.org

 or phone Mary Anne Clisham, 609 394-5281, ext. 10.
Those who have previously attended an onsite workshop in the Diocese of New Jersey may do their recertification 

training

 online by contacting Ann Notte (

anotte@dioceseofnj.org

) for an ID and Password.
Summer/Fall 2018:
August 25, 2018 – St. Andrew's, Mount Holly CHANGED from August 11
Registration link:  https://tinyurl.com/safechurch08112018
September 8, 2018 – Christ Church, Toms River
Registration link:  https://tinyurl.com/safechurch09082018
September 15, 2018 – Trinity, Moorestown CURRENTLY FULL; check back later for cancellations or other vacancies
Registration link:  https://tinyurl.com/safechurch09152018
September 22, 2018 – Grace, Haddonfield
Registration link:https://tinyurl.com/safechurch09222018
November 10, 2018 – St. Mary's, Clementon
Registration link:  https://tinyurl.com/safechurch11102018
……
ST. PETER'S BAZAAR IN CAPE MAY
St. Peter's by-the-Sea will hold their 99th Annual Bazaar on Saturday, August 4th from 9:00 AM to 1:00 PM, on the church lawn.   (Rain location:  Cape May Point Fire Hall).
Come and shop for arts & crafts, books, plants, Hand-blown Jersey Glass and more. The Chance Table will feature gift certificates from local restaurants, shops and more.  The White Elephant Table is always a big hit.  Baked Goods and Hot Dogs will be sold too.  Find out why the locals and visitors line up early for the opening. 
St. Peter's by-the-Sea Episcopal Church, is located in Cape May Point, where the Delaware Bay meets the Atlantic Ocean, at Lincoln, Lake and Ocean Avenues.   
CHOIR ROBES TO CLAIM
Holy Trinity Episcopal Church of Wenonah has 20 maroon choir robes and collars which are no longer needed. The contact person is Margie McWilliams, 856-468-6664, if you have interest in these items.
MUSIC DIRECTOR WANTED
St. Paul's Episcopal Church is a vibrant, program-sized parish in Westfield, New Jersey, seeking to grow in its spiritual vitality. We seek a Music Director to lead our music program consisting of an adult choir, two children's choirs, and community concert series.  The parish choir is comprised of 20 singers, mostly volunteers and up to 8 professionals. The choir sings Sundays at the 10 a.m. service and special services throughout the year. The choir is joined by chamber musicians at Christmas and Easter. With our Friends of Music program, we are known for our concerts throughout the year.
The ideal candidate will be a committed Christian, passionate about sacred music and its role in worship. The successful candidate will sustain our vibrant music program and be a strategic partner in developing and expanding our music ministry. A graduate degree in church music, organ performance, or a related area is preferred. The successful candidate will be devoted to and versed in traditional Anglican liturgy and music, yet be open to new musical expressions in liturgy. The successful candidate will be an exceptional church organist and choir director and have experience teaching children music.
St. Paul's has a 2004 organ built by Cornel Zimmer Organ Builders, consisting of 4 manuals, 55 pipe ranks, and 114 digital voices.
Salaried compensation will be in accordance with AAM standards. Benefits available.
Applications will be received through 30 July 2018.  Please send a resume or CV, audio files with examples of organ works performed and choral/orchestral works conducted, and three references to djohnston@stpaulswestfield.org or by postal service mail to:
St. Paul's Episcopal Church
Attn: The Reverend Dr. Duncan Johnston, Rector
414 Broad Street
Westfield, NJ  07090
Proclaiming Christ in the Garden State
609.394.5281
info@dioceseofnj.org
We are the Episcopal Branch of the Jesus Movement in the Southern 2/3 of New Jersey.
Social Share