From Your Diocesan Finance Office and Diocesan Finance & Budget Committee
Living into our learnings from our Discerning Our Common Call process about the importance of communications between our Bishop and his staff, committees and commissions of our Diocese and our congregations, we hope to bring you actionable ideas on a periodic basis, and invite your feedback, questions and topics for future newsletters.
FOOD FOR THOUGHT: "In 2018 and beyond, our diocesan community will continue to sharpen its focus on activities that serve God's reconciling, healing and liberating mission in the world – especially in our neighborhoods. This activity will take place in a time of overall strategic contraction, where we consider more carefully than ever how we deploy and combine existing resources."  Bishop William (Chip) Stokes, in his presentation at our Diocesan Leadership Retreat held on June 2, 2018.                               
NOW GO AND DO:  Consider this question.
In light of the challenges we face with finances, buildings, confused missional purpose and culture, how can diocesan leadership help our congregations reclaim an evangelical identity whose primary purpose is to share through word and action the Good News of Jesus Christ, particularly with those who haven't heard or experienced it?
Ask yourself.  Ask your congregation.  Share your thoughts with me at pjones@dioceseofnj.org
News You Can Use (and share with members of your congregation!)
SPOTLIGHT ON:  PROJECT RESOURCE
by Project Resource Chair, the Rev. Robert Fitzpatrick
More than 50 people from parishes across the Diocese gathered to explore the relationship between faith and money at the first Project Resource training workshop on June 9.
The interactive workshop lifted up the spiritual foundations of stewardship ("All things come of thee, O Lord, and of thine own do we give thee."), and the transformational value of giving.  Presentations offered tutorials on practical steps for annual, major and planned giving.  The material is drawn from resources that have proven effective in parishes large and small across the Diocese and Episcopal parishes nationally.
Exercises ranged from praying with icons, to exploring our individual stories of money and faith.  Participant were introduced to practical tools for use in the prayer and hard work of mission funding in their congregations.  These include assessing where they are now, listening for where they are called to go, and moving towards that vision in faith.  As follow up, congregations who choose will be offered a more detailed stewardship assessment of their current needs and practices, and on request may be paired with a stewardship coach to develop these practices in their own congregation.
All participants left with at least one idea they could use immediately in their parish, along with others that could be developed over time.
Slides and handouts are available online here.
Video clips from the presentations are available online at our diocesan Youtube page (the audio is solid, but please be patient with the video, as it was sourced from a live stream on Facebook!).
Project Resource is the Stewardship Commission of the Diocese of New Jersey.  The team can be reached at ProjectResource@dioceseofnj.org.
Benefits Corner – Annual Enrollment Workshop October 13th – Save the Date!
While the program year for churches is starting to wind down for the summer benefits administration is ramping up in preparation for our Annual Open Enrollment period. This year, Church Pension Group (CPG) will be sending notices to everyone currently enrolled in one of our medical plans advising that Annual Enrollment is necessary even if you don't want to make changes to your plan. Oftentimes, addresses may have changed or emails may have been updated, or adult children may no longer be eligible. Making sure this information is current can help ensure that any claims are processed correctly and that you receive appropriate notification.
In preparation for Annual Enrollment, the Benefits Committee will be sponsoring a workshop on Saturday, October 13 at Trinity Cathedral. Topics will include the plans being offered for 2019 and how to choose the best plan for you. There will also be an opportunity to speak with the Diocesan Benefits Administrator and our CPG Account Specialist about any questions or concerns you may have. Watch for more information coming soon. In the meantime, if you have any questions or concerns about your benefits, please contact Pat Hawkins, Diocesan Benefits Administrator at benefits@dioceseofnj.org or 609-394-5281 ext. 22.
Treasurer's Corner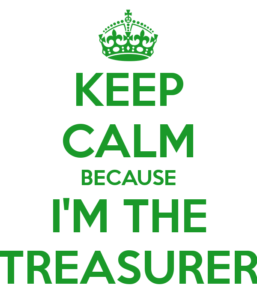 In the Business section of The Star-Ledger on Sunday, May 20th, there was an article titled "Done with taxes? NOPE. Here's what you need to know now for your personal 2018 tax return."
One of the areas the author, Karin Price Mueller, addressed was charitable giving and a Charity Strategy known as bunching deductions.
In summary, Ms. Mueller conveys that one should consider bunching their charitable giving into alternating years, so as to take advantage of the ability to claim those as income tax deductions in one year while claiming the new (higher) standard deduction in the other year. Her conclusion for charities, however, is that they may be losers in this strategy as they need steady cash flow to operate.
While her conclusion is debatable, this harkened back to our discussion in December 2017 of using donor-advised funds to accomplish the bunching of deductions while maintaining a consistency of cash flow for congregations (click HERE to read that article).
Putting a bit of a different spin on it this time around, we did want to revisit that strategy, but to let you know that The Episcopal Church Foundation (ECF) is another wonderful resource to create, manage and administer a donor-advised fund.
Beyond its immediate tax advantages, the donor-advised fund provides simplified recordkeeping and flexibility in choosing charitable beneficiaries and fund investment options. Their online tools can help you manage your fund with just a few clicks to recommend grants, add to your fund, track giving history and change the way your fund is invested. To learn more about how the ECF can help you, click HERE.
To return to the strategy of how to use a donor-advised fund and keep your congregation's cash flow smooth from year-to-year, consider the following example:
A parishioner wants to give $500 per month to their congregation both this year and next year. In year one, they make their gift in the typical manner of writing a monthly check and putting it in their giving envelope. In December of year one, however, they fund $6,000 into their donor-advised fund representing what they would do for their congregation in year two. In the first week of each month in year two, they go to the ECF's online portal to access their fund and recommend a gift to their congregation of $500.
In this fashion, the parishioner has all their income tax deduction built in for year one, while their congregation has consistency of cash flow in both years one and two.
Questions or comments? As always, I am here to try to assist with your questions or to hear your comments (particularly as it may help other readers, too). To reach me, you can use either treasurer@dioceseofnj.org or kirk.bonamici@gmail.com.
QUICKIES
Here are a few interesting things we came across since our last issue.
Finance and Budget Committee Member (as well as many other roles in the Diocese), Louis Cavalieri, was recently interviewed by the Philadelphia Inquirer to discuss the opioid crisis, its particular effect on veterans and the work being done to try and combat it. To read this important article, please click HERE.
BEWARE of a scam related to the issuance of the new Medicare cards. These new cards which no longer contain the individual's social security number are free and require no activation charge—though phone scammers may tell you otherwise. NOTE, Medicare never initiates phone calls or tries to verify information over the phone.
AARP is offering a free caregiving planning guide for families titled Prepare to Care. It includes information on how to start a conversation about care preferences, as well as help organize documents, assessing a loved one's needs and finding community resources. To download the guide, click HERE.
Sunday, June 17th is National Eat Your Vegetables Day. It happens to coincide with another popular holiday, so if looking for a gift idea, we suggest broccoli and brussel sprouts!
UNTIL NEXT TIME—
This month, we leave you with a quote from Henry Wadsworth Longfellow—
"If we could read the secret histories of our enemies, we would find in each person's life sorrow and suffering enough to disarm all hostility."
Social Share