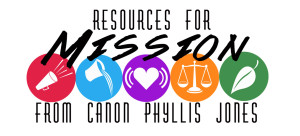 From Your Diocesan Finance Office and Diocesan Finance & Budget Committee
Living into our learnings from our Discerning Our Common Call process about the importance of communications between our Bishop and his staff, committees and commissions of our Diocese and our congregations, we hope to bring you actionable ideas on a periodic basis, and invite your feedback, questions and topics for future newsletters.
---
BREAKING NEWS: 
2017 Parochial Report Forms Coming –
Envelopes with the login information necessary to complete your 2017 Parochial Reports are in the mail! Please remember that the
due date for filing 2017 parochial reports online with The Episcopal Church is March 1, 2018
. Signed forms should then immediately be sent to our Finance Office at 808 West State Street, Trenton, NJ 08618 or scanned and emailed to our Controller, Sarah Paige, at
spaige@dioceseofnj.org.
Please also remember that you must have filed your
2016
Parochial Report in order to have voting privileges at our upcoming Diocesan Convention in March, 2018.
Questions? Please contact Sarah at the email address above, or by phone at 609-394-5281 x20
.
---
 'Tis The Season!
Vestry Retreat Season, that is! Approaching quickly on the heels of Annual Meeting season. Looking for some creative approaches to your vestry retreat next year? Check out these ideas and resources:
http://www.ecfvp.org/blogs/3548/5-vestry-retreat-resources.
Interested in using that opportunity to explore mission-based budgeting or legacy societies and planned giving? Contact COO/CFO Phyllis Jones at
pjones@dioceseofnj.org
or 908-303-6196.
---
News You Can Use (and share with members of your congregation!)
With the uncertainty of income tax reform swirling all around us, we started thinking about ways to increase the power of charitable giving in 2017 if a revamping of the IRS code reduces the tax benefits of making donations in 2018. Then we came across some interesting statistics from the National Philanthropic Trust (NPT) about the skyrocketing popularity of
Donor-Advised Funds
. For those new to the term, a Donor-Advised Fund is an account set up with an investment firm where you make an irrevocable charitable gift to a fund garnering yourself an immediate income tax deduction, but reserving the ability to direct donations from the fund to approved charities at a later date. Popular places to create a fund are through Fidelity Investments, Vanguard Investments, Charles Schwab and the Community Foundation of New Jersey. According to the NPT, there are currently about
$85 billion
in assets being held in Donor-Advised Funds. And it's not just for the rich. With fund minimums to create an account at, typically, just $2,500 to $5,000, over
285,000 individual accounts
have been set up over the 80 years that Donor-Advised Funds have been in existence.
Is it right for you?
You should consult your own tax advisor. But take the case of a parishioner who wants to contribute $2,500 per year to their church. By putting $10,000 into a Donor-Advised Fund before December 31, 2017, they get an immediate income tax break and then have the next four years of their giving covered. If the parishioner is in the 25% tax bracket, their current year $2,500 income tax savings is like getting a bonus year of giving for their church!
---
Food for Thought:
'Tis also the season of the feasts and festivals of the Virgin of Guadalupe and Las Posadas – traditionally Latino celebrations that are being celebrated ever-more-widely with our non-Hispanic congregations in a mutually transformative way. What other gifts and resources might we share with each other as we seek to grow ever closer and strengthen each other as the Body of Christ?
---
Now Go and Do:
Read
"Visioning and planning at ECF's first Spanish Bootcamp"
/"Visión y planificación durante el primer entrenamiento intensivo (Bootcamp) en español de ECF"
to learn more from The Episcopal Church and the dioceses and congregations which participated in this groundbreaking event!
---
Treasurer's Corner—W-2 preparation for 2017
For parish treasurers, January always brings the fun task of preparing the annual W-2 forms for their clergy and church staff. For a primer on preparation issues, as discussed at the recent Benefits and Compensation Workshop, a link was provided by Arlene Shults, CPA to a page on her website that gives some wonderful analysis to help get you through this important part of the job. Click
here
to see if it can help you, too. Also, we've had some discussion over the past year about the calculation and proper reporting of the Group-Term Life Insurance wage add-on. It applies when your clergyperson has group-term life insurance in excess of $50,000. You only need to know the amount of total insurance and their age to do the calculation. Here's a link to the IRS webpage for a
description
to see if it applies to you, and if so, a link to get to the
calculation table
.
---
Benefits Corner
Welcome to our new "Benefits Corner"! Watch this space for important information, answers to your questions, and tips about health, dental, life, and disability insurance as well as information on pension plans through the Church Pension Group.
Did you know
we've brought our benefits administration in house at the diocese to better serve our churches, our clergy, and our lay employees? For help with enrollment or questions about any of these benefits, please contact our Diocesan Benefits Administrator, Pat Hawkins at 609-394-5281 ext. 22 or
benefits@dioceseofnj.org.
---
Did you know?
We're not always just about finance, sometimes we read interesting things that we just want to share.
Did You Know #1
— According to the Natural Resources Defense Council, the average American household throws out between $1,350 and $2,275 in food each year.
Did You Know #2
—In a survey published in the American Journal of Psychiatry, just ONE hour of exercise weekly can reduce depression risk. People who do one hour a week of any type of exercise, at any intensity level, have a 44% lower risk of developing depression over a decade than people who do not exercise at all.
---
,
Have questions that we can help with? Suggestions we need to hear? Information you'd like to offer? Contact us at
treasurer@dioceseofnj.org,
and we'll do our best to answer.
.
---
 UNTIL NEXT TIME -we leave you with a quote from James Huntington (from In the Rule for the Order of the Holy Cross)—
"Holiness is the brightness of divine love, and love is never idle; it must accomplish great things."
 GLORY TO GOD!
Social Share